The U.S. isn't the only place where an American songwriter can ply his trade. The European markets, particulary the United Kingdom, Germany and France, are quite respectable — and they buy lots of American made music. This was especially true for me in the late 80′s.
I've had several chart records in Europe, including some top tens. One of them was this chapter's song, "The Heart is a Lonely Hunter", performed by Bonnie Bianco in 1987 on the German label, Metronome. This song made it as far as number 7 on the high energy charts, and was on her "Just me" album that sold 500,000 units in Germany. That's a LOT of records for that territory.
Now, let me pause for a moment to point out that my favorite songs are not always the ones that have charted. Sure, this song is a good, solid Europop tune, but I wouldn't say it's the best song I've ever written. When you write songs for a living, sometimes you just have a job to do. You find yourself writing all kinds of songs in all kinds of genre's, and sometimes it's good enough to know you're writing for a decent artist that you're pretty sure is going to record and release it. It's a matter of pride and professionalism to do the best you can do by that artist. That was our goal with this song, and I believe Todd (Cerney) and I accomplished that. I'll take a very short bow for that now, thank you :)
Trivia: A great source I'd found for coming up with song titles was Leonard Maltin's Film Guide. Browsing through it one day I came across the 1968 film "The Heart is a Lonely Hunter", which was adapted from the 1940 novel of the same name by Carson McCullers. My lyric has nothing to do with the story of the novel. I just thought it would make a great song title, and so away I went (FYI, titles are not copyrightable, and doing this sort of thing is a pretty normal practice).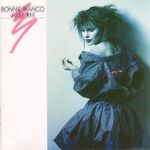 THE HEART IS A LONLEY HUNTER
By Skip Adams & Todd Cerney
I press my face against the window of my heart
Staring through the pane my dreams
Of love seem cold and dark
I must keep searching though
I walk this road alone
Oh the heart is a lonely hunter
Am I the only one who's never seen the light
This endless quest just keeps me
Running through the night
I keep believing that someday love will arrive
Only the strong survive
Oh the heart is a lonely hunter
Hungry like a beast that stalks the night
Beating the signal drum
Waiting for love to come
Oh the heart is a lonely hunter
My heart is pounding as I'm slowly closing in
I know he's out there I can feel it in the wind
I must keep fighting just to keep the dream alive
Cause only the strong survive
(Chorus)
BONUS!! If you've come this far you deserve to hear the original demo of this song. It's a primitive demo done on a 1/4 inch 8 track deck (!), but the singer, Mona Moore, absolutely KILLED it. It was this demo that got us the cut.

Tags: music, Skip Adams, songs, Songwriter, songwriting