My little North Hollywood studio became a hotbed of activity in the mid to late 80's. I'd opened it to the public and, in addition to serving as a recording engineer and multi-instrumentalist, I frequently wound up writing with, and producing, many of the writers and artists that came through there.
One couple I became very tight with was Steven and Linda Tavani. Steven had produced a recent Smokey Robinson record, and Linda was a great singer who had been Peaches in the hit R&B duo, Peaches and Herb.
Steve Singer and I had written "You've Really Gotten To Me" with the intention of pitching it to some young female artist or girl group, and Linda was the perfect voice for it. I'd just barely met Linda and Steven, so when she agreed to sing the demo for me, I was ecstatic.
The song was later recorded by the MCA recording artist, Alisha, and was produced by Michael Jay, (New Kids on the Block, Backstreet Boys, Celine Dion and many others). "You've Really Gotten To Me" never became a hit, but I'm quite proud of it as an example of some solid 80's R&B song craft. And hey, it's never too late for a good song!
Details: Linda Tavani; lead vocal, Linda and myself; background vocals, Stewart (can't remember his last name); Rhodes piano, and I did everything else (including the synth solo).
Here's my original demo with Linda…
And here's Alisha's recording from her record, Bounce Back on MCA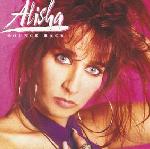 YOU'VE REALLY GOTTEN TO ME
Skip Adams & Steve Singer
I used to think that love was only
For the desperate and lonely
Fools who played along
But I was wrong
I hid my heart on a dusty shelf
And promised I would never lose
My self control
But that was long before
You reached out and touched my world
And proved to me I didn't have to be
A lonely girl
(CHORUS)
You've really gotten to me
Baby I'll admit
You've been seeing through me
Since the day we met
Now I finally realize
Love's been standing all along
Right before my eyes
You've really gotten to me
You always treated me so kind
I guess the pain had made me blind
I couldn't see
Your love for me
You must've known from the very start
Only time can fix a broken heart
Now I confess
My answer's yes
Now we're so much more than friends
You dried my tears and taught me how
To love again
(CHORUS)

Tags: music, Skip Adams, songs, Songwriter, songwriting