Now we're going to take a trip in the way-back machine to about 1979. That was an exciting time for me. I'd arrived in LA only a year earlier with my good friend and drummer, Mark Bensi. It was like walking into wonderland. In fact, for the next year we lived on Wonderland Avenue in Laurel Canyon with a Scottish songwriter named Rabindra Danks, who was managed by Ron Moss of Chick Corea's company.
Mark was playing with Bill Withers and Donna Summers, we were both playing with Rabindra, and I was getting deeper and deeper into being a studio musician playing on records, commercials, movies and TV shows. (Maxine Nightengale, Donna Washington, two number one records with Jerry Knight on A&M, Mork & Mindy, Lavern & Shirley, etc.)
Meanwhile, in my other life, I wanted to be a famous rock star and songwriter. Before I'd even gotten to LA I'd had songs picked up by Screengems and Famous Music, and now that I was in Hollywood my objective was to write some hits for myself, put together a kick-ass band, and go for it.
"Strong Heart" was just one of the songs written for that project, but it took on a life of its own: I got a cover by John Townsend of the Sanford-Townsend Band, another one by Dave Mason of Traffic, a high profile placement in a popular movie of the time (Night of the Comet), and to top it off, it drew in a hot British record producer named Richard Greenblatt. I was on fire.
Richard took us into the Sound Factory on Sunset Blvd where so many famous records have been made, and we recorded four songs as a master/demo so Ron Moss could shop me to the labels. Everything was looking great.
Long story short, I didn't become a rock star. 1980 came around and the economy went bad, or at least that's how Ron explained it. Besides, I'd fallen in love with a beautiful Jewish girl and we were going to have babies. I couldn't be running around the world like a wild weenie! So I slowly slipped out of the rock star game and slipped into the songwriter game. Even that was a rocky ride, but it did work out.
Details: The lineup on the Sound Factory demo was; Mark Bensi, drums; Don Soraporu, bass, Craig Marsden, lead vocal and rhythm guitar, Richard Goldblatt on keyboards and recording console, and me on lead guitar and vocals. Sorry, I don't now the lineup on the Mason recording.
Here's the Sound Factory demo…
And here's Dave Mason's record…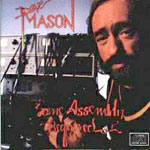 As postscript, I'll add that having a song cut by Dave Mason was a thrill. Believe me, when one of the worlds most famous songwriters records a song you've written, it's special.
STRONG HEART
By: Skip Adams & Mark Bensi
I hear you talkin' 'bout lettin' go.
You say our love has hit an all time low.
Quitter's have to pay the price, so if you want my advice
there's something baby, I think that you should know.
You've got to have a strong heart, a burning desire
If you want our love to survive.
You've got to have strong heart, a soul of fire
to keep our love alive.
You've got your trouble's, I've got some too.
You say you don't know what to do.
Instead of running away, try and listen to what I say
Cause this talk of leaving, is giving me the blues.
(Chorus) Bridge:
It's so easy to fall in love
It's not so easy to stay.
I can't imagine what you're thinking of
Don't throw it away
(Chorus out)

Tags: music, Skip Adams, songs, Songwriter, songwriting